All Episodes
Episode 01 About Track 1: Graduation Song
Episode 02 Listen to Track 1: Graduation Song
Episode 03 About Track 2: Lego Planet
Episode 04 Listen to Track 2: Lego Planet
Episode 05 About Track 3: Memoirs of a Forgotten Rockstar
Episode 06 Listen to Track 3: Memoirs of a Forgotten Rockstar
About This Project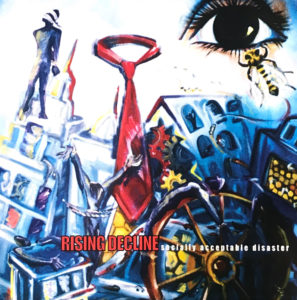 In this podcast series, I break down the 15 songs from my old band Rising Decline's first album Socially Acceptable Disaster.
In each episode, I connect lessons learned to educational technology. Some stories are about the writing of the music, some are about the recording of it, and some are me reminiscing about some fairly epics moments in my life.
I'll publish two episodes at a time: the first is me talking about the song and connecting it to ed tech, and the will be the song itself.